Arduino Sensor Shield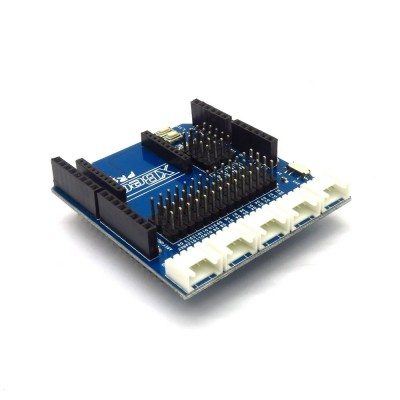 Remove this product from my favorite's list.
Add this product to my list of favorites.

Send to a friend

Arduino Sensor Shield

Arduino sensor shield is specifically designed for Arduino board to connect to various types of electronic brick
modules. It is compatible with the mainstream two interfaces of electronic bricks in the market: 2.0mm 4-pin grove interface and
2.54mm 3-pin interface. In addition, the shield is equipped with XBee interface for users to connect it with various external
wireless modules.

Recipient :

* Required fields
Arduino Sensor Shield
Arduino sensor shield is specifically designed for Arduino board to connect to various types of electronic brick
modules. It is compatible with the mainstream two interfaces of electronic bricks in the market: 2.0mm 4-pin grove interface and
2.54mm 3-pin interface. In addition, the shield is equipped with XBee interface for users to connect it with various external
wireless modules.
No reward points for this product.