USB mini cable (type A / mini B)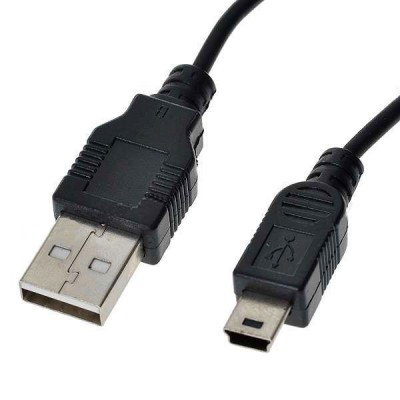 Remove this product from my favorite's list.
Add this product to my list of favorites.

Send to a friend

USB mini cable (type A / mini B)

USB cable, type A/mini B, length: 1,8 m. Color: Black.

This is a popular USB cable - type A to type Mini. No matter connecting arduino main boards to your computer ,or for the connection between a usb storage device ,even mobile phone, it plays an important role everywhere.

Recipient :

* Required fields
USB mini cable (type A / mini B)
USB cable, type A/mini B, length: 1,8 m. Color: Black.
This is a popular USB cable - type A to type Mini. No matter connecting arduino main boards to your computer ,or for the connection between a usb storage device ,even mobile phone, it plays an important role everywhere.
No reward points for this product.