Raspberry PI Screws Prototype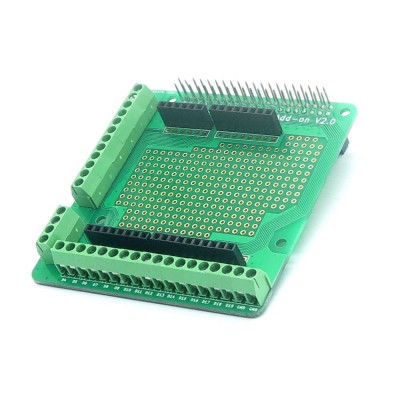 Remove this product from my favorite's list.
Add this product to my list of favorites.

Send to a friend

Raspberry PI Screws Prototype

This sheald extends all pins of Raspberry Pi 2 Model B 2*20 pin connector out to 3.5mm pitch screw terminals.
It also has a lot of utilities provided by Arduino Protoshield, including a large prototyping space of both connected and unconnected 0.1-inch spaced through-hole.

Recipient :

* Required fields
Raspberry PI Screws Prototype
This sheald extends all pins of Raspberry Pi 2 Model B 2*20 pin connector out to 3.5mm pitch screw terminals.
It also has a lot of utilities provided by Arduino Protoshield, including a large prototyping space of both connected and unconnected 0.1-inch spaced through-hole.
No reward points for this product.